Cryogen Free NMR Spectrometers for Education and Industry
Anasazi Instruments has been producing high quality, rugged, easy-to-use 60 and 90 MHz NMR spectrometers and upgrades to the educational and industrial markets for 25 years.
Anasazi Instruments, Inc. is the leading manufacturer of the high field permanent magnet based nuclear magnetic resonance instruments (pmNMR). The Eft spectrometer is commonly used for teaching, quality control, and basic research. We are the most experienced and largest manufacturer of pmNMR instruments along with the industry's undisputed leader in resolution and sensitivity. Anasazi Instruments is also the only US-based manufacturer of NMR instruments, fabricated in America's Heartland for 25 years.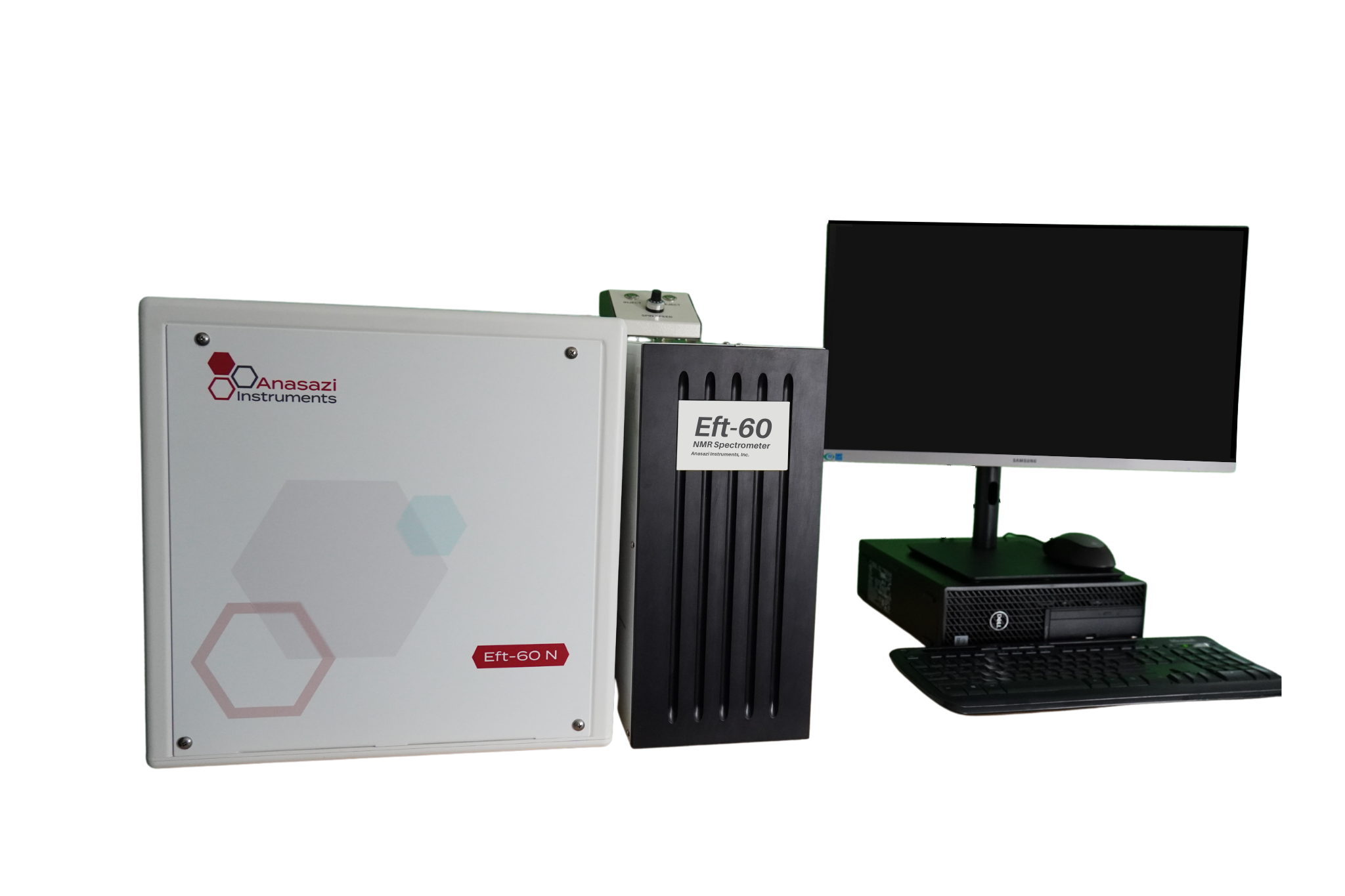 Benchtop NMR
The 60 MHz benchtop NMR spectrometers are currently available in 1H and 1H/13C configurations.
1H/19F, 1H/13C/19F and wideband configurations are coming soon.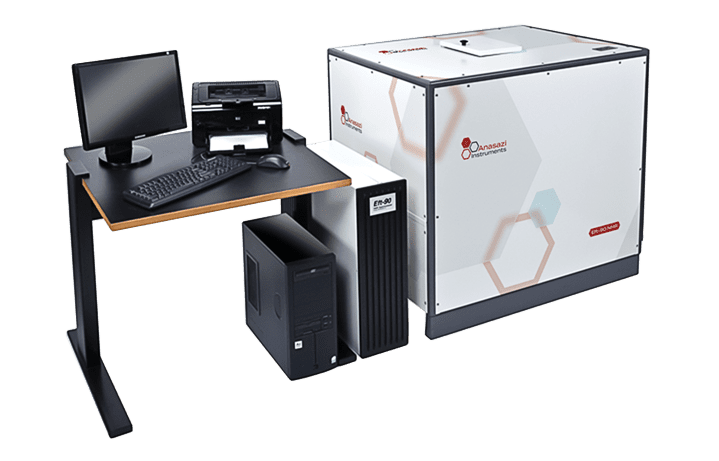 Buy, Rent, or Lease an Eft-90
Anasazi Instruments has been providing high quality, rugged, easy-to-use 90 MHz NMR spectrometers and upgrades to the educational and industrial markets. These instruments have been successfully implemented at hundreds of institutions ranging from large companies and top-tier universities to community colleges throughout North and South America.
Highest Performing Instrumentation on The Market
25 Years of Experience
We are proud to have the largest user base of any permanent magnet NMR manufacturer. As an employee-owned company, the person that answers the phone has a strong interest in making sure you get the support you need.
The EFT can readily measure low concentrations of material without long measurement times.
We were founded in 1995 and got our start upgrading EM360 and EM390 CW NMR instruments. Though many people were skeptical, we showed over 800 customers that the 60 and 90 MHz instruments could provide unsurpassed performance.
Read what our customers are saying about us.
Our 60MHz NMR has been a great asset to our organic chemistry instruction here at Brookhaven College. Each of our students is able to use the equipment under supervision which gives them a valuable experience that isn't always available to every undergraduate chemistry student.
On top of having a very reliable and easily maintained NMR, on the rare occasion when service is necessary the technical support staff at Anasazi is consistently the best and most responsive support services group of employees I've ever experienced. They go the extra mile to make sure that the problem is correctly diagnosed and that I understand completely what needs to be done and that I feel comfortable completing the repair work. Specifically, Tom Ferris has been a contact who has successfully walked me through problems explaining every concern and question. Even if it's a simple question about the care of the instrument, I am given very complete and helpful information. Tom has always gone above and beyond for me and I cannot adequately express how completely supported I feel with Anasazi.
In the future when we are ready to upgrade our NMR, I'm quite sure that Anasazi will be there to make sure that everything we need is correctly installed and that we as users are trained well to be able to use our updated instrument with confidence. It is rare for me to be so effusive about a company and their product but this is one that I feel very strongly is probably the best engineered 60MHz NMR for instruction and undergraduate chemistry students. I look forward to a long association with Anasazi.
Don Welsh
Check Out more testimonials.
Interested in a free consultation
or demonstration?
Please contact us to schedule your free
demo or consultation.