60 MHz Benchtop NMR Spectrometers from Anasazi Instruments
Anasazi Instruments has been serving the NMR community for 25 years. We want as many as possible to experience the incredible power of NMR spectroscopy.  That's why we developed a 60 MHz benchtop NMR spectrometer.
Are you looking for a benchtop NMR?  You might be a chemistry professor who teaches NMR, a synthetic chemist who needs to determine or confirm a molecular structure, or maybe you use NMR in R&D.  Learn about the benefits of our 60 MHz Benchtop NMR.
60 MHz Benchtop NMR Specifications
Easy to install and maintain.
Benchtop Performance Specifications
Test
Sample
Test Parameters
Specifications
1H Resolution & Lineshape
 1% TMS in CDCl3
FWHM
0.55 %
0.11 %
0.25 Hz
6 Hz
12 Hz
Sensitivity
1% Ethylbenzene in CDCl3

1 scan

200:1
13C Sensitivity
98% n-propylbenzoate + 2% TMS,

1 scan

 20:1 on aromatic 2,6 carbon peak at 129.1 ppm
Benchtop Physical Specifications
Dimensions
(H x W x D) inches
18 x 16 x 16
Weight (lbs)
200 lb, 91 kg
Compressed Air
1 cfm @ 10 psi max
Climatic Environment
60 to 80 °F
Stray Field
< Earth's field outside of magnet case
Real Data from the Benchtop
Configurations
The 60 MHz benchtop NMR spectrometers are currently available in 1H and 1H/13C configurations.
1H/19F, 1H/13C/19F and wideband configurations are coming soon.
Anasazi offers delivery, installation and on-site training. Please contact us for a quote.
60 MHz Benchtop NMR Spectra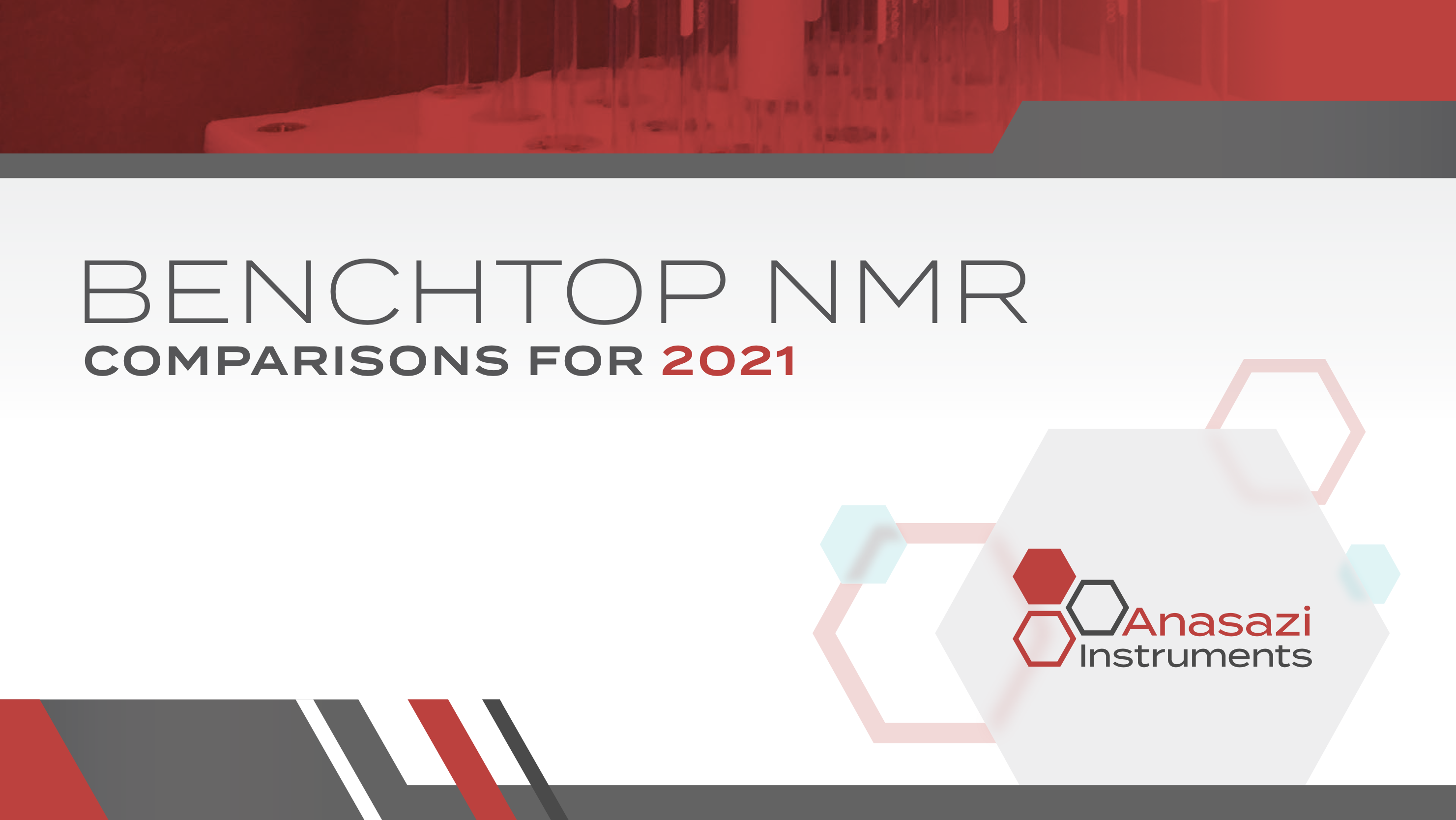 Make sure to choose the right one for your lab.
Anasazi Instruments has provided our NMR instrument software for over 20 years and has given us excellent service and support. They have gone above and beyond for us when we had issues and needed additional training on the instrument. They are always a phone call away with friendly, helpful advice and often times many options to solve our problems.
Chemistry Department
St. Louis Community College – Florissant Valley
Check Out more testimonials.
Interested in a free consultation or demonstration?